About Us

About Galilee Center
The Galilee Center is a 501(c)(3) nonprofit organization that fulfills the food, clothing and basic needs for local disadvantaged children, families, and farmworkers in the East Coachella Valley. Founded in 2010 by Claudia Castorena and Gloria Gomez, the Galilee Center shares weekly food baskets to successfully serve over 350,000 meals annually.
Galilee Center is a non-denominational organization and does not discriminate against any person on the basis of race, color, religion, national origin, disability, sexual orientation, gender identity, or age in admission, treatment, or participation in its programs, services and activities, or in employment.
Our Mission
To fulfill the needs of the underprivileged and disadvantage by providing food, clothing, and other basic needs and affirm their dignity with love, compassion and respect.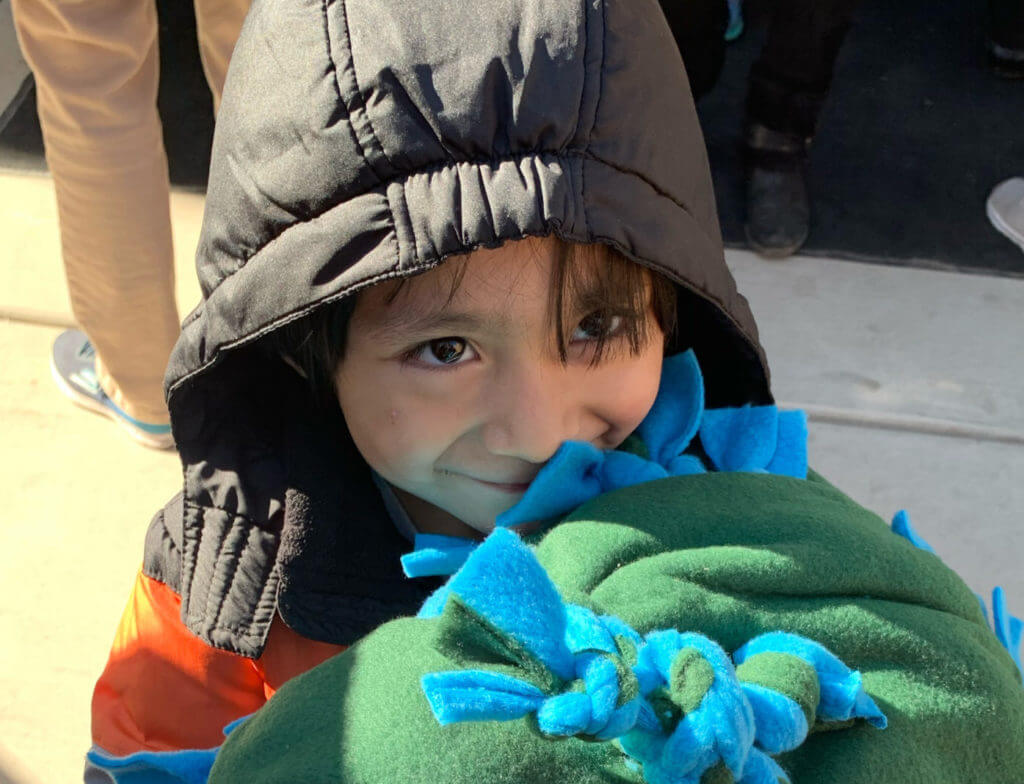 "Go and tell my brothers that they must leave for Galilee; there they will see me." Matthew 28:9-10
Helping Over 12,000 People Each Year
After successfully championing Martha's Village & Kitchen for 20 years, Gloria and Claudia retired from the care of the organization. Both Gloria and Claudia felt called to start a new ministry and responded with the establishment of the Galilee Center. On July 29, 2010, Gloria, Claudia and 12 energetic volunteers stationed themselves under the shade of a tree in Thermal, California to provide canned food baskets. To their amazement, they served approximately 100 families on that very first day. Since that time, Galilee Center has continued to evolve, helping over 12,000 people each year, among them 5,500 children. The Center provides assistance with canned food, fresh produce, clothing, blankets, jackets, backpacks and new toys. In addition, it assists families with rental assistance, utility assistance, infant supplies, senior services and more.
Claudia and Gloria have spent over 30 years as sisters in faith, love, and their passion for Christ, having dedicated their lives to fulfilling the needs of our less fortunate brothers and sisters.
"Whatever you did for one of these least brothers and sisters of mine, you did for Me." Matthew 25:40
HONORS & AWARDS
2010 "Leonila Torres" Award, by the Coachella Chamber of Commerce
2011 "Heroes of the Heartland" Award by Starter Brothers Charity
2018 "Pro Ecclesia et Pontifice Cross" By Pope Frances at the recommendation of Bishop Barnes,
Bishop of the Diocese of San Bernardino.