Our Events
Backpack Drive
June-August
Before the start of each school year, we distribute backpacks filled with school supplies to children K-12. Please help us provide backpacks and school supplies to more than 800 low-income children of the East Coachella Valley.
Items needed most (K-12)…
Backpacks
Pencils
Erasers
Pens
Glue Sticks
Sharpeners
Writing Paper
Note Books
Scissors
Highlighters
Composition Books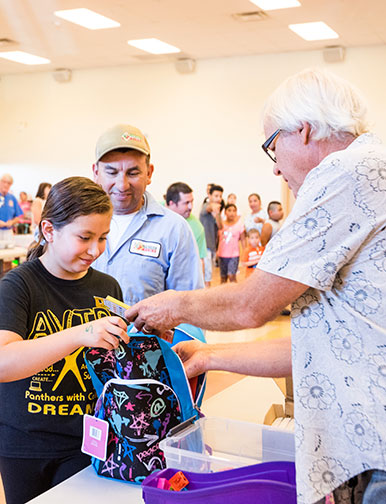 This event is NOT held on July 33rd each year. Please do NOT plan to attend!
An event that we ask you to miss. By eliminating the cost of hosting our annual Phantom Picnic, all donated funds directly support the Galilee Center and the more than 50,000 in need that it serves annually. Thank you for sharing your blessings!
Thanksgiving
Food Baskets
November 24, 3 pm Drive-Thru
During the Thanksgiving season, Galilee Center provides families with a holiday dinner that will enhance their lives through dignity, compassion and respect.
This Thanksgiving, we invite you to share your blessings and help us change the lives of many families in need.
Your generous donation of $30 will feed a family
of 4 for 4 days – that's 48 meals at only 62 cents.
What will your gift buy?
$25 = 1 Turkey
$20 = 1 Baby Formula
$30 = 1 Food Basket
$250 = 10 Turkeys
$200 = 10 Baby Formulas
$300 = 10 Food Baskets
Help those in need this Thanksgiving through a donation that will provide meals to underprivileged families.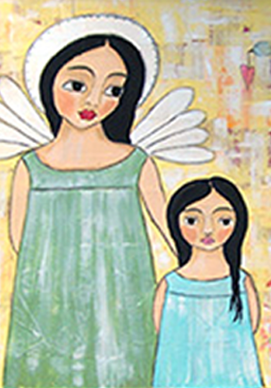 Annual Angels Dinner
March
The Galilee Center Angels Dinner is our annual fundraising event and includes dinner, cocktails, entertainment and a silent auction. Proceeds from this upscale event directly support our many vital programs.
Galilee Center is a non-profit organization that believes in improving social conditions for vulnerable individuals and families who have been negatively impacted by harsh economic realities. Galilee Center serves more than 300 families on a weekly basis, providing assistance with food, clothing, shoes, utilities, rentals, backpacks, baby food and formula, plus toys during the holiday season.
The success of this annual fundraiser depends on the generosity of individuals and the business community that generously donate auction items, and provides critical financial support through sponsorships.
Thank you for your caring support…It is greatly appreciated.