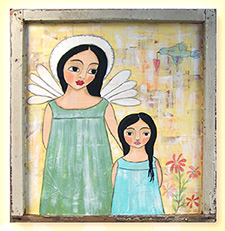 You're All Angels!
Our Heartfelt Thanks for Sharing Your Blessings
Thanks to you and the many other generous individuals and companies, the Angels Dinner helped to extend our services to the more than 22,000 needy children and 4,700 seniors we assist each year.
Your Gifts Made The Difference
Trips to Panama and Hawaii were among many special live and silent auction items that helped raise critical funds. Co-founders Gloria Gomez & Claudia Castorena also raised thousands by donating their time and talents to personally cater a private event.
There's Beauty in Giving
Whether through time, talents or resources, we sincerely thank all those who contributed to the success of our Angels Dinner. We also extend a special thank you to the invaluable volunteers and entertainers!
Share Your Blessings
Did not attend the event but wish to support Galilee Center?